Canadian Research Study Demonstrates Medical Cannabis Safety Profile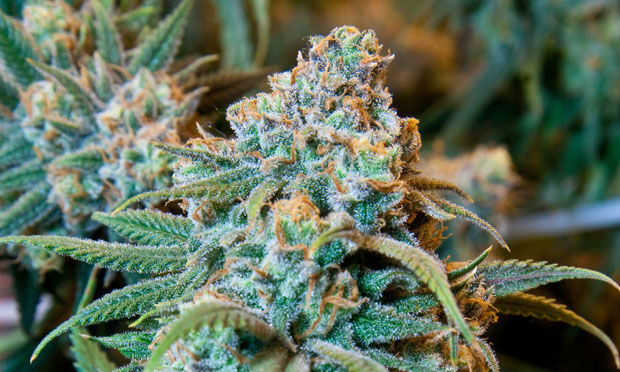 Medical Cannabis Patient Advocates Call on Federal Government To Remove Barriers That Undermine Domestic Cannabis Research
MONTRÉAL, QUÉBEC — Researchers associated with McGill University and the University of British Columbia recently published results from a study showing that medical cannabis patients were no more likely to suffer serious adverse events during treatment than non-cannabis patients.
"Cannabis for the Management of Pain: Assessment of Safety Study (COMPASS)," published online in the Journal of Pain, monitored the health of chronic pain patients using medical cannabis and of a control group.
The study was led by Dr. Mark Ware, Director of Clinical Research of the Alan Edwards Pain Management Unit at the McGill University Health Centre and Executive Director of the non-profit Canadian Consortium for the Investigation of Cannabinoids.
"This is the first and largest study of the long-term safety of medical cannabis use by patients suffering from chronic pain, ever conducted," said Dr. Ware. "We found that medical cannabis, when used by patients who are experienced users and as part of a monitored treatment program for chronic pain over one year, appears to have a reasonable safety profile. Anyone seriously interested in the medical use of cannabis should familiarize themselves with the COMPASS study: its contents, strengths and limitations."
The COMPASS study monitored chronic non-cancer pain patients who used medical cannabis, as well as a control group. Study participants were drawn from seven clinical locations across Canada, with pain management expertise and were closely monitored for one year. The study no found increase in serious adverse events associated with medical cannabis use.
"Dr. Ware's research helps us clinically document the safety profile of medical cannabis, which is a highly relevant to public health questions facing America," said Steph Sherer, executive director of Americans for Safe Access. "The COMPASS study is a great example of what cannabis research in America could look like if we broke down federal barriers holding back research."
Under the Controlled Substances Act, cannabis is listed as Schedule I drug, the most highly restricted classification. The National Institutes of Drug Abuse is the only federally-licensed grower of cannabis that can legally provide cannabis to clinical researchers.
Prior to June of this year, cannabis researchers had to undergo a special Public Health Service Review process to gain approval to begin official clinical studies, a process with a documented history of delaying research projects by several years.
---
Article By: Christopher Brown
Article Source: The Daily Chronic