Hemp Oil Versus CBD Oil: What's The Difference?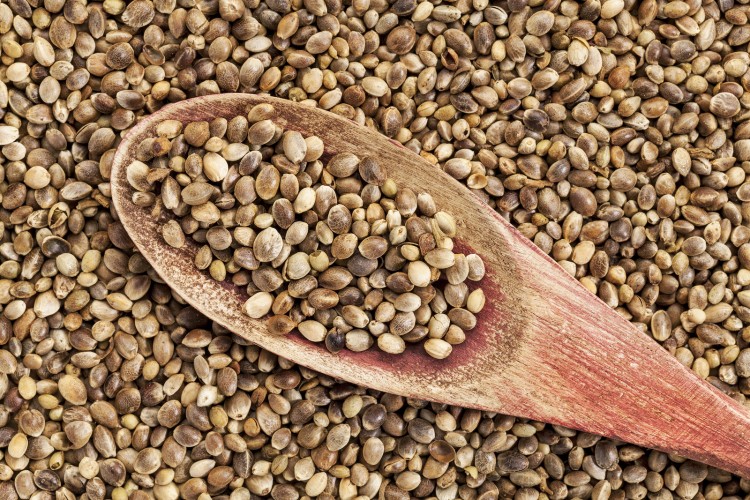 Hoping to ensure that consumers are not misled about the intended uses of hemp and CBD oils, the Hemp Industries Association issues a statement explaining the differences.
Confusion amongst the public on how exactly hemp oil differs from cannabidiol, or CBD, oil, has prompted the nonprofit Hemp Industries Association to issue a statement explaining the difference between the oils in order to ensure that consumers — specifically, medical marijuana patients — are not misled about the intended uses.
Hemp is often mistaken for its cannabis cousin, marijuana, even though smoking an entire garbage bag of hemp would not produce an altered state of consciousness, as hemp contains low levels of THC. Confusion between hemp oil and marijuana oil has spiked recently, as states have passed medical marijuana laws that allow for the use of strains of marijuana that are low in THC and high in CBD. Consumers often confuse hemp oil with CBD oil because both are low in THC and contain CBD.
"With hemp research and development pilot programs taking off this spring, and the hemp retail market growing at an incredible rate, it's crucial that consumers and retailers alike understand the difference between hemp oil and CBD extracts," Eric Steenstra, executive director of Hemp Industries Association, said in a separate statement.
"Our Hemp Industries Association position regarding this distinction calls on makers of CBD products to brand and market their products truthfully and clearly, so as to not further the confusion surrounding CBD products in the marketplace."
Though hemp oil does contain low levels of CBD, typically less than 25 parts per million (ppm), CBD extracts "are produced either directly from cannabis flowers that are up to 15 percent CBD (150,000 ppm), or indirectly as a co-product of the flowers and leaves that are mixed in with the stalks during hemp stalk processing for fiber."
Because of this distinction, the association says, "It is important for American farmers and processors of hemp to understand that most CBD in products mislabeled as 'hemp oil' is a product of large-scale hemp stalk and fiber processing facilities in Europe where the fiber is the primary material produced at a large scale.
"CBD is not a product or component of hemp seeds, and labeling to that effect is misleading and motivated by the desire to take advantage of the legal gray area of CBD under federal law."
Although hemp was once the most important cash crop in the United States — more so than corn and wheat combined — hemp was banned and classified as a Schedule I drug under the Controlled Substances Act of 1970. While classification as a Schedule I drug meant hemp could no longer be grown in the U.S., products containing hemp, such as lotions, fabric and food, are legal for purchase in the U.S. and are often found at natural and health food retailers including Whole Foods, Costco and Sprouts grocers.
In 2001, the Drug Enforcement Administration aimed to change that by attempting to ban people and companies from importing and selling food products containing hemp seed and oil. The Hemp Industries Association responded to this block by successfully suing the DEA, arguing that hemp oil is primarily consumed as a nutritional culinary oil and used in body care products — not to get people high — and therefore, should be allowed.
Since hemp can be used to produce thousands of items including paper, clothing, construction materials, automobile parts and foods and can even be used as a biofuel, 39 states have introduced pro-hemp legislation and 22 have actually passed it. The legislation may have started off as symbolic, but earlier this year, in a move supported by hemp legalization advocates, Congress voted to include an amendment in the Farm Bill that would legalize hemp production for research purposes.
---
Article by: Katie Rucke
Article Source: MintPress News