Minnesota Couple Thrilled by Daughter's Early Response to Medical Marijuana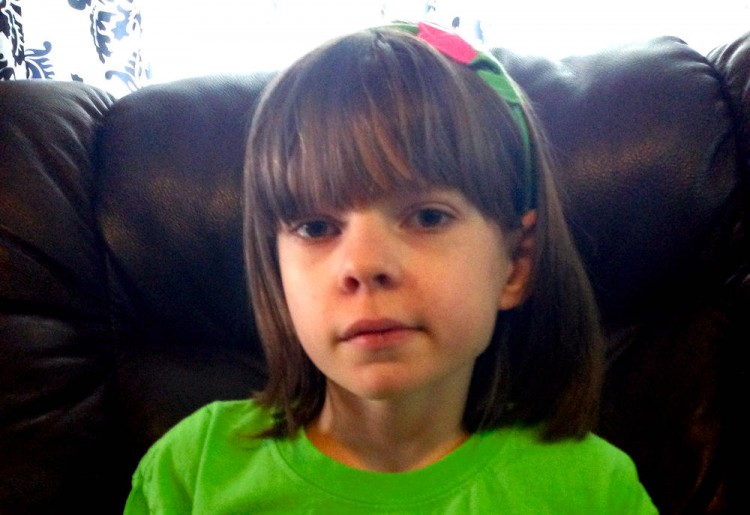 It's early days, but a Hibbing couple are ecstatic about their daughter's initial response to treatment with medical marijuana.
"We gave her her first dose on Friday morning," Angie Weaver said on Monday about 9-year-old daughter Amelia. "She had a seizure-free day."
Amelia, who has Dravet syndrome, a rare and catastrophic form of epilepsy, had been suffering between 30 and 80 drop seizures per day, her mother said. In a drop seizure, the individual temporarily loses muscle strength and often falls without any ability to catch herself.
Although she was able to walk and say her ABCs and count to 20 at age 2½, the Dravet syndrome then robbed Amelia of her ability to speak or to perform such basic tasks as eating with a fork and spoon. Her development regressed.
Amelia had no seizures on Friday and none on Saturday, Angie Weaver said. As of Monday afternoon, she had had a total of two seizures since starting to take the medicine.
"We know and we understand that Amelia has a very serious medical condition," Angie said. "But all the advocating and all the fighting and all the work was worth it for just one drop-free day."
The Weavers picked up the first 20-day supply of the drug on Thursday at the LeafLine Labs distribution center in Eagan, Minn. Medical marijuana for certain conditions, including epilepsy, became legal in Minnesota on July 1. LeafLine Labs, one of the two suppliers to win state approval, delayed distributing the drug formulated for epilepsy because, the company said, the original batch didn't meet their standards.
That was why the Weavers, who were among those who campaigned on behalf of a medical marijuana bill last year, had to wait another three weeks for Amelia to receive her first supply of what LeafLine Labs calls Cobalt. They chose to start with a 20-day supply and less than a full dosage to be cautious in gauging the effect, Angie said.
The company gave the families who had to wait for the medicine a 40 percent discount for the first three months, she said. They paid $78 on Thursday. When the dosage is at full strength, for 30 days at a time, at full price, they'll be paying about $190. Medical marijuana isn't covered by insurance. The amount is doable for them, Angie said.
Amelia takes three doses a day. It's mixed with coconut oil and dispensed through a dropper, and the taste seems to be acceptable. "Amelia didn't make a face," Angie said.
The early benefits have gone beyond the lack of seizures.
"You can look at her now, and she's focusing for the first time since she started having seizures," Angie said. "She's looking at you in the eye. … Her body has calmed down. She's starting to smile. It's amazing."
Dr. Andrew Bachman, chief medical officer for LeafLine Labs, said he couldn't comment on specific cases. But early results have been as good as he had expected, he said.
"We've heard from a number of families that have had very positive outcomes with pediatric seizure medications," Bachman said.
For the Weavers, another benefit is sleep, not just for Amelia but for parents Josh and Angie.
Since starting on the medical marijuana regimen, Amelia has slept as much as five hours at a time, her mom said. That may not sound like much, but she previously never slept more than two hours at a time. It's a common aspect of Dravet syndrome, Angie explained.
"This last year it's been the worst it's ever been," she said. She and Josh take turns caring for Amelia when she's awake at night, she said.
"We've not as a family had very much sleep in nine years."
Bachman said LeafLine labs anticipates opening its second distribution facility, in St. Cloud, in late September. Centers in St. Paul and Hibbing will open as volume continues to grow, he said.
The company is required to have all four centers open by next July 1.
---
Article by: John Lundy
Article Source: DuluthNewsTribune.com
Photo Credit: DuluthNewsTribune.com