Stanley Brothers CBD Hemp Oil Update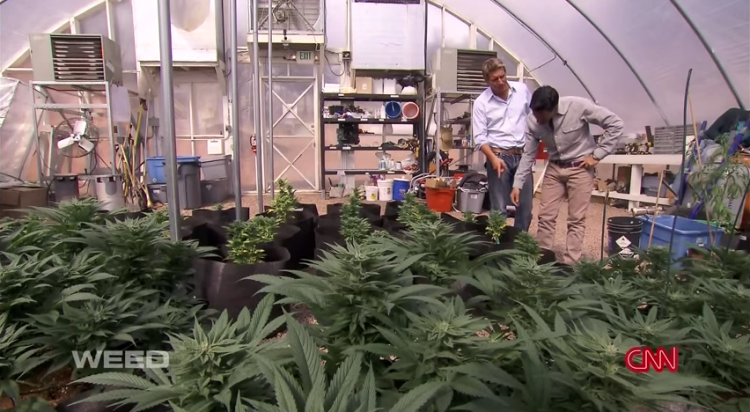 No one can accuse the Stanley Brothers of Colorado of not pushing the envelope in the development and availability of medical cannabis in the U.S.
Over the last year, they have single handedly changed the game.
With the passage of the federal Farm Bill in February of 2014, containing an amendment to legalize hemp production for research purposes – and the approval by the Colorado Department of Agriculture to grow hemp for commercial or research and development purposes, the Stanley brothers set in motion plans to grow their high-CDB / low-THC strains of cannabis outdoors on a 40-acre Colorado family farm.
These developing varieties of cannabis are grown under the name of Charlotte's Web and all under the .3% THC requirements that legally distinguish hemp for marijuana.
It worked…
Planting and bring to harvest 17-acres of Charlotte's Web allowed the Stanley's to send out the announcement on March 12th of this year that they are now able to supply CW hemp oil to all 12,000 people on their waiting list and beyond.
The Stanley's pushed the envelope further – working with MD Logix, they created the Observational Research Registry (ORR). As their website describes…
"We are organizing this study to gain more information about how the quantity and ratio of oils affects individuals at varying stages of health. It is possible to place an order without participating in the research registry; however we strongly encourage you to participate for several reasons. By participating in this registry, it will provide you with a degree of legal protection under the US Farm Bill by participating in hemp research. Participation will benefit the future of cannabis science in terms of how CBD, THC or THC-A might affect clients and may act as a stepping stone for national acceptance of cannabis as a dietary supplement."
… 'At this time, they do not require any qualifying conditions to be a part of the program'!!!
By establishing the research registry, Stanley Social Enterprises has begun shipping to all states save New York and Florida.
By enrolling as a Realm of Caring client, you get a 75% discount off of the retail price – so Charlotte's Web hemp oil currently will cost you $250 for the two ounce bottle pictured below (plus shipping). When I checked a year ago, assuming you could even find availability, it was running about $1,200 an ounce (keeping in mind that it takes about a pound of bud material to make an ounce of oil).
The Stanley Brothers are hoping to soon be able to ship hemp oil internationally to countries that allow the import of hemp and have begun a growing operation in marijuana friendly Uruguay.
Source: ZenGarden article by Hopi Waters