Cannabis Vs. Cancer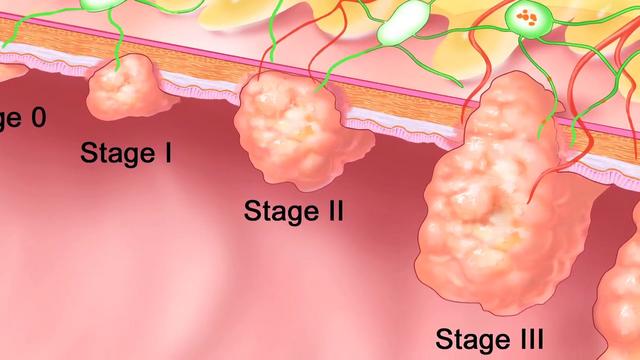 Cancer is a collection of related diseases involving the abnormal growth of cells within the body. When malignant, cancerous cells divide and spread into surrounding tissues — sometimes at an alarming rate. Many types of cancer result in tumors, which are solid masses of tissue.
In the United States, cancer claims the lives of nearly 600,000 people each year and is a $150 billion business. In 2015 alone, it is estimated that more than 1.6 million new cases of cancer will be diagnosed in the United States. Globally, there were 14 million new cases of cancer in 2012 and more than eight million deaths.
According to the National Cancer Institute (NCI),
"Studies in mice and rats have shown that cannabinoids may inhibit tumor growth by causing cell death, blocking cell growth, and blocking the development of blood vessels needed by tumors to grow."
The organization noted that animal studies have revealed that cannabinoids are capable of killing cancer cells while — unlike radiation or chemotherapy — protecting normal cells.
It is notable that studies going back to the 1970s reveal that cannabis is effective in treating several types of cancer. The NCI estimates that 235,000 people in 2015 will contract breast cancer, the most common type. Prostate and lung cancer are the second and third most common manifestations of the disease.
Cannabinoids to the Rescue
Beyond its role in enhancing the efficacy of THC, CBC may be a tool in the fight against cancer based on the way it interacts with an endocannabinoid called anandamide. Anandamide is a human-produced cannabinoid that has been found to reduce colorectal cancer and breast cancer. CBC allows more anandamide to remain in a patient's system because it inhibits its uptake — meaning it basically improves the immune system's ability to use its own healthy chemicals, such as anandamide, to rid itself of cancer.
Many experts and caregivers have concluded that therapy involving a single cannabinoid — such as the CBD oils being used to treat children with intractable epilepsy — may be insufficient for the majority of patients. Proponents of whole plant therapy point toward the entourage effect and the subtle ways in which one cannabinoid, such as CBC, may buffer or enhance the effect of another, like THC (or an endocannabinoid like anandamide).
Several studies have revealed the cancer-fighting power of CBD, or cannabidiol. This promising cannabinoid has proven strong efficacy for both cancer and epilepsy. Often available in the form of an oil-based extract that can be conveniently consumed orally (helpful for children and patients who must medicate at work or away from home), CBD oil has gained the attention of the media and medical researchers based on the stunning anecdotal case studies available from cancer and epilepsy patients throughout the world.
Case Studies
Benton Mackenzie, a man from Iowa, was suffering from aggressive angiosarcoma, a highly invasive form of cancer. He used high-CBD strains of cannabis, which he grew himself, to treat his condition — some of which, like Valentine X, provide a 25:1 CBD-to-THC ratio. For two years, Mackenzie was able to hold his angiosarcoma at Stage 1 though the use of high-CBD cannabis.
After being busted for cultivation and incarcerated, where he was obviously deprived of his cannabis medicine, Mackenzie's cancer progressed from Stage 1 to Stage 4 in only six weeks, resulting in his death. Although highly anecdotal, this case is convincing evidence for the power of the CBD cannabinoid to prevent tumor growth and possibly kill cancer cells.
In October 2013, Dusty Franks, an award-winning singer and songwriter from, was diagnosed with prostate cancer. Doctors told him that his treatment options were radiation or total prostate removal. Franks, not willing to undergo either of these options — especially given the resulting incontinence and erectile dysfunction — did some research.
Franks concluded that his best option was to begin making his own cannabis oil. He consumed 60 grams of cannabis oil within a 90 day period. He was not under the supervision of his doctors, all of whom warned him that he did not have three months to explore alternative treatments.
Franks reported that, after only four days of the cannabis treatment, he noticed that pain from arthritis in his foot and shoulder were gone. He was able to tie his boots again. After three months of cannabis oil treatments and eating healthy, Franks returned to his doctor for testing. His MRI results were cancer-free.
Franks was also able to wean himself off of several pharmaceutical drugs that caused a plethora of negative side effects. Said Franks:
"Prior to starting the cannabis oil treatment, I was on many different prescription drugs. For pain (oxycontin, oxycodone), anxiety (Xanax), sleep (Ambien), nerve pain (Lyrica, Neurontin), depression (Cymbalta), high blood pressure (Tarka), and several others. I haven't had a pain pill in months. I no longer need any of these drugs."
Landon Riddle was two years old in 2012 when he was diagnosed with leukemia, a cancer that begins in the blood-forming tissue of bone marrow. After nine months of chemotherapy, Landon lost most of his muscle mass and was extremely underweight. He spent most of his time sleeping or vomiting from the severe nausea caused by the chemotherapy. Doctors gave him an eight percent chance of survival.
Riddle's mother, Sierra, began giving Landon daily doses of CBD oil. Quickly, he began responding positively to the cannabis therapy. The efficacy was so good, in fact, that his mother decided to relocate to Colorado Springs from Utah for ready availability of his CBD medicine. Soon thereafter, Landon began eating again and his nausea subsided. He was slowly becoming healthy and defeating his cancer.
Riddle's mother began incorporating the medical marijuana delivery method known as juicing. Juicing cannabis involves the use of fresh, undried leaves, and sometimes buds, and results in no euphoria or high for patients, who are consuming only the non-psychoactive acidic forms of cannabinoids such as THC-A and CBD-A. Just shy of his fifth birthday, Riddle is now cancer-free and no longer undergoing chemotherapy.
Sharon Kelly is a 54-year-old British woman who contracted lung cancer in late 2013. Unfortunately, doctors informed Kelly that the cancer had progressed to her lymph nodes and the lining of her stomach; she was already at Stage 4. She also had a 5 cm tumor on her left lung (see below). She was told that chemotherapy and radiation weren't valid treatment options for a lung cancer patient at this stage of progression and would simply make her more sick. Doctors said she had six to nine months to live and that there was nothing else they could do.
Kelly's daughter, when researching the disease, learned about cannabis oil. Kelly began consuming the oil on a daily basis. She consumed two grams per day and adopted a healthy, alkalizing diet (involving no red meat, dairy, bread or grains, sugar, processed foods, or artificial sweeteners). After a couple of months, Kelly's tumor had decreased in size to only 2 cm and her lymph nodes appeared normal.
After continuing the cannabis oil treatment and diet for seven months — with no other medical therapy or drug — Kelly was tested as cancer-free in September 2014. She has remained so to this day.
(Editor's note:  We have been informed that Sharon she passed away from sudden and aggressive liver cancer on September 11th 2016.  However, it is important to note that so far as we know, her lung cancer never returned.  We understand that she took quite a few OTC pain killers during her struggle, and it's possible that this contributed to her liver cancer.  We are so sorry to hear this news, and our prayers go out to Sharon's family.  RIP, sister.)
Research Studies
Studies regarding the efficacy of cannabis to fight a variety of types of cancer trace back more than 40 years. Unfortunately, most of this research has occurred outside the United States, where, legally speaking, cannabis is considered dangerous and completely lacking in medical efficacy (like heroin).
In 1974, the Medical College of Virginia, led by Dr. Albert Munson, conducted a study of marijuana's power to fight cancer using laboratory rodents. The study concluded that "THC shrank or destroyed tumors in a majority of the test subjects." The study found that cannabis slowed the growth of three types of cancer: Lung, breast, and virus-induced leukemia.
"Lung adenocarcinoma growth was retarded by the oral administration of tetrahydrocannabinol (THC) and cannabinol (CBN)."
The Drug Enforcement Agency quickly shut down the Virginia study and its results were squelched in the press. All further cannabis tumor research in the United States was abandoned.
In 2003, Spanish researcher Manuel Guzman, working in Madrid, discovered that cannabinoids inhibit the growth of tumors in a variety of lab animals. It is notable that Guzman's research discovered that cannabis provided no negative side effects, unlike conventional treatments such as chemotherapy.
Another 2003 study published in the Journal of Pharmacology examined the anti-tumor effects of cannabinoids. It found that CBD, combined with the chemotherapy drug Temozolomide, not only significantly inhibited the growth of human cancer cells, but also reduced the size of tumors.
In 2006, medical researchers at the Virginia Commonwealth University's Pharmacology and Toxicology department conducted a study of the effect of cannabis oil on leukemia patients. The study discovered that, if taken daily for an extended period of time, cannabis oil reverses the growth of cancer and often leads to remission of the disease. Like the Guzman research revealed, this study also noted that zero negative side effects were experienced.
A 2010 review by the Institute Biology Leiden at Leiden University in The Netherlands examined 37 existing research studies involving 2,500 subjects and conducted between 2005 and 2009. All studies considered were strict in their clinical approach and were randomized, double-blinded, and placebo-controlled. The more than three dozen studies noted the absence of negative side effects in all 2,500 patients.
A British study published in October 2013 by Wai Liu, an oncologist at the University of London's St. George's medical school, tested six non-psychoactive cannabinoids and their effects on leukemia cells. The study found that the cannabinoids delivered "potent anti-cancer activity" and that they literally targeted and killed cancerous cells. Said Liu:
"There's quite a lot of cancers that should respond quite nicely to these cannabis agents. If you talk about a drug company that spent billions of [dollars] trying to develop these new drugs that target these pathways, cannabis does exactly the same thing."
Critical Need for Research
The Schedule I status of marijuana in the United States has resulted in a dearth of research in the country. Said Kris Hermes from Americans for Safe Access:
"If we want to get ahead of the curve or learn more about this therapeutic substance, and bring it to as many people in the U.S. who can benefit from it, we need to break down the barriers to research."
Liu at St. George's medical school notes that "the actual countries that are keen to drive cannabis as an anti-cancer treatment are places like Spain and Italy, as well as the U.K."
Paul Armentano, the Deputy Director of NORML, has investigated the medical efficacy of marijuana for decades and is co-author of the book Marijuana is Safer: So Why Are We Driving People to Drink? He asks:
"What possible advancements in the treatment of cancer may have been achieved over the past 34 years had U.S. government officials chosen to advance — rather than suppress — clinical research into the anti-cancer effects of cannabis?"
Strains for Cancer
The good news for cancer patients treating themselves with cannabis: There's a wide variety of strains available with the proper cannabinoids to fight the disease. While patients may want to pursue use of a CBD oil, edibles, or other potent concentrates, many will choose to smoke or vaporize whole plant cannabis.
---
Article By Gooey Rabinski
Source: Whaxy.com