Is Cannabis an Effective Substitute for Opiate Pain Relievers?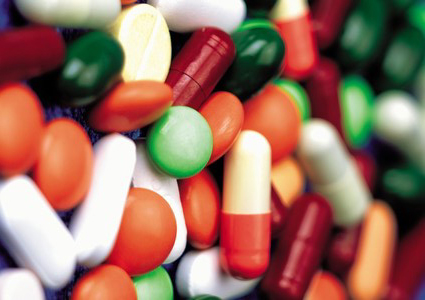 More than 1.5 billion people in the world and an estimated 116 million Americans regularly suffer from chronic pain, and they're typically prescribed opiate pain relievers to manage their symptoms. But what happens when patients supplement their opiate pain relievers with cannabis?
Researchers wanted to find out what effect both drugs had and whether they led to more addictive behaviors or harder drug use. They released their remarkable findings in the May issue of the Journal of Studies on Alcohol and Drugs. By examining data from 273 registered medical marijuana patients at a clinic in Michigan, the results showed that using medical marijuana did not increase the likelihood of abusing alcohol or other drugs.
One of the lead authors of the study, Brian Perron, an Associate Professor at the School of Social Work at the University of Michigan, noted the following:
"...in states where medical marijuana is legal, physicians should be aware that medical marijuana is a potentially safer and more effective treatment than opioids."
In fact, these findings further correlate with several other studies of the complex relationship between opiates and cannabis.
A study released in 2011 from the scientific journal for Clinical Pharmacology & Therapeutics found that the combination of cannabis with opiates may have a synergistic effect. When patients with chronic pain were given regular doses of vaporized cannabis along with their twice-daily doses of prescribed opioids, participants reported a significant decrease in pain with the addition of cannabis – on average, patients reported a 27 percent decrease in pain, even when the morphine and oxycodone levels in their blood had depleted.
Last year, a multi-dimensional study was published by the JAMA Internal Medicine and led by researchers at the Perelman School of Medicine at the University of Pennsylvania. The group examined the rates of opiate-related overdoses in the United States between 1999 and 2010.
Results revealed that, on average, states that legalized the use of cannabis for medicinal purposes had a significantly lower annual opioid overdose mortality rate after the laws were implemented. One of the lead authors of the study, Marcus A. Bachhuber, echoed the sentiments of Dr. Perron, saying:
"…people already taking opioids for pain may supplement with medical marijuana and be able to lower their painkiller dose, thus lowering their risk of overdose."
The relationship between the passing of a medical marijuana bill and the decrease in opioid overdose deaths strengthened over time. During the first year after a state's law was implemented, deaths decreased by nearly 20 percent and continued to steadily drop. Five years after implementation, the rate was 33.7 percent lower.
This is great news for the many Americans that live in the 24 states that have passed medical marijuana legalization laws. However, even in states that have passed medical cannabis laws, the implementation is painstakingly slow. This lengthy, drawn-out process gives lawmakers time to establish proper rules and regulations, but there's a risk of patients overdosing on opiate pain relievers as they wait for legal access to medical marijuana.
---
Article by: Lisa Rough
Source: Leafly.com