Pfizer, Eli Lilly Were The Original Medical Marijuana Sellers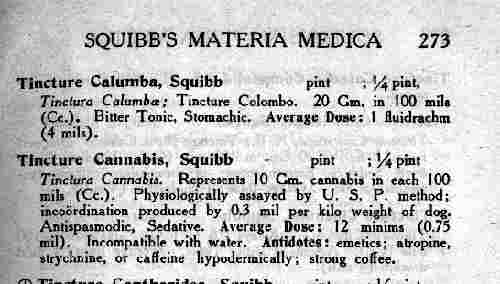 Today's major pharmaceutical companies were the original medical marijuana sellers.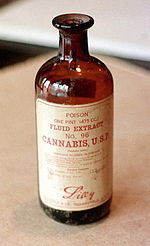 Eli Lilly, Parke-Davis (now owned by Pfizer) and Squibb of Bristol-Myers Squibb all sold medical marijuana at the turn of the century. In a 1919 medical catalog, these companies listed several cannabis products.
Back then, most medicines were the same – the original generics. So it was up to good marketing and brand recognition to get people to buy one particular company's drug over another. According to the Antique Cannabis Book, almost 6% of all manufactured drugs at the turn of the century contained cannabis in one form or another. For example, Squibb sold cannabis in powder form, tablets, fluid extracts and tinctures. However, Squibb wasn't even the leader at the time with only 15 cannabis products in its lineup.
UpJohn & Co. listed 30 different cannabis entries in its medical catalog, while Parke Davis came in at 27. Eli Lilly sold 23 different versions and Abbott Laboratories sold 4 in 1935. Abbot is the only company that is still associated with medical marijuana. It's research arm Abbvie Pharmaceuticals was recently spun off as a separate company and it manufactures the synthetic pot pill Marinol.
The cannabis was prescribed for a variety of ailments including epilepsy, female problems, migraines, stomach worms, mental illnesses and addiction. It was used as an aphrodisiac as well as a treatment for sexually transmitted diseases, so they attended to all your sexual problems with cannabis.
While some people are concerned about the new cannabis products for pets, back then cannabis was also used a veterinary medicine. Parke Davis sold cannabis extracts to vets for use as a pain reliever and sedative for animals to relieve coughs and stomach ailments. Parke Davis even worked with Eli Lilly to create its own plant strain called Cannabis Americana, which was a domesticated indica strain. Parke Davis was once the largest drug company in America, but is now a subsidiary of Pfizer.
No stranger to recreational drugs, Parke Davis originally sold various forms of cocaine before it was illegal and was also the patent holder for the drug PCP and the developer of ketamine, another drug used for recreational purposes. According to a spokesman at Pfizer, the company is no longer involved in any cannabis research and hasn't been for years. Neither Eli Lilly or Bristol-Myers Squibb would comment on whether their companies would reenter the field of medical marijuana. In fact, the companies won't even discuss medical marijuana while other pharmaceutical companies like GW Pharmaceutical and Insys Therapeutics push ahead in their cannabis research studies.
Eli Lilly does do a drug test for cannabis for prospective employees and that seems to be the extent of its cannabis testing for now.
Article by: Debra Borchardt
Source: Forbes.com
Image Credit: Antique Cannabis Book