Utah Lawmaker Invokes Mormon Prophet Grandpa in Medical Pot Plea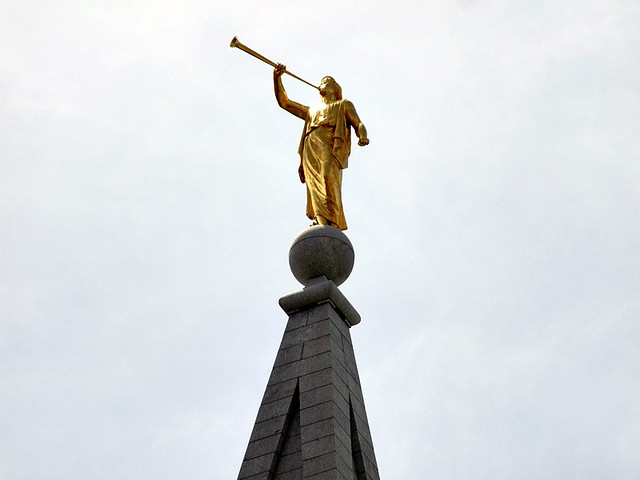 (Reuters) – A Utah state senator has invoked the legacy of his Mormon prophet grandfather in a video in which he describes almost overdosing on prescription opiates and vows to reintroduce a medical marijuana bill that was narrowly defeated this year.
Mark Benson Madsen, a Saratoga Springs Republican, is pushing for the conservative state to permit medicinal pot and seeking to enlist the support of Mormon voters after his proposed legislation failed to pass the legislature last month by just one vote.
"My grandfather was my hero and my friend long before I knew that he had been the secretary of agriculture or was a member of the Quorum of the Twelve Apostles," Madsen says in the video, referring to Ezra Taft Benson, 13th president of The Church of Jesus Christ of Latter-day Saints (LDS).
The Quorum is one of the highest governing boards of the Utah-based faith.
Madsen says in the video published this week how for years his doctors had prescribed opiate-based drugs to treat chronic back pain caused by injuries from playing football and car crashes when he was young.
His wife Erin then describes how she once found him cold, clammy and lifeless after a patch containing Fentanyl ruptured on his back and gave him an overdose.
"I was terrified," she said. "I had four young children and I thought my husband was dead."
After Madsen left hospital, he began looking for other pain-control options, and he said physicians nationwide suggested he try marijuana instead.
His wife said in the video she was very reluctant at first.
"I'm just envisaging people sitting in their basement smoking doobies," Erin said. It was only after reading medical studies and talking to doctors she saw it was a "much healthier" alternative to opioids.
"You can't take your cannabis and accidentally die," she said. "Cannabis has been sold to us as something it's not."
Madsen said meeting young children suffering severe seizures and who could benefit from pot made him focus.
"I realized it was misguided government policy that was keeping relief from these innocents," he said.
Letting people decide for themselves was in line with the principles of liberty and accountability his grandfather taught him, Madsen added.
"I am concerned about my immortal soul," he said. "As long as I'm not committing a sin in the process of doing this, then I'll let my principles take me where they may."
(Reporting by Daniel Wallis in Denver; Editing by Eric Walsh)
Source: http://www.reuters.com/article/2015/04/22/us-usa-marijuana-utah-idUSKBN0ND2NL20150422