Israel's Anti-drug Authority says 'YES' to Cannabis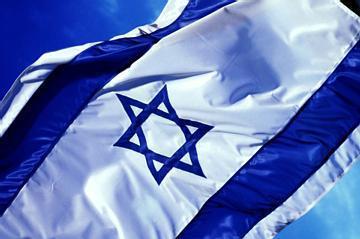 Patients have been extolling the benefits of the green bud for years, but now, medical cannabis has gained support from an unlikely source: the central body in Israel that regulates drug enforcement.
Sound too hemp-tacular to be true?
The Israel Anti-Drug Authority launched an advertising campaign Sunday praising the use of cannabis for medical purposes and calling for legislative reform to relax restrictions and ease license requirements for the plant.
Among Western countries, Israel already has one of the highest per-capita rates of legal cannabis use, with over 21,000 people licensed to use the drug, according to NRG news website.
But legal authorities believe the figure is still grass-high and want to see the herb disseminated to even more folks across the Jewish state
The governmental drug-regulation agency, which operates under the aegis of the Prime Minister's Office, launched the initiative to increase the number of medical professionals licensed to prescribe the drug — although general practitioners will, for now, be exempt from the privilege.
"Anybody who needs cannabis for medicinal purposes should be able to get it as soon as possible," said Eitan Gurney, vice president of the Israel Anti-Drug Authority.
"Cannabis, of course, should remain legal for medical use only — and like other drugs, irresponsible use… can cause damage. Nearly 20 percent of patients under the age of 25 in drug rehabilitation centers got there because of marijuana," Gurney said.
"But still, we want to ensure the use of cannabis for medicinal purposes, to prevent leakage outside the medical market, and to preclude [a situation] where the medical discourse will legitimize general drug-legalization discourse," he said.
Medicinal cannabis is used in medical therapy to treat disease or alleviate existing symptoms. The drug has been given to patients who suffer from neurological disorders such as Parkinson's disease, Tourette's syndrome and multiple sclerosis, as well as those suffering from a wide range of infectious diseases.
A December 2013 medical marijuana bill increased the number of specialists licensed to hand out cannabis in Israel to 36.