Dems Call For Ouster of Obama's Drug Chief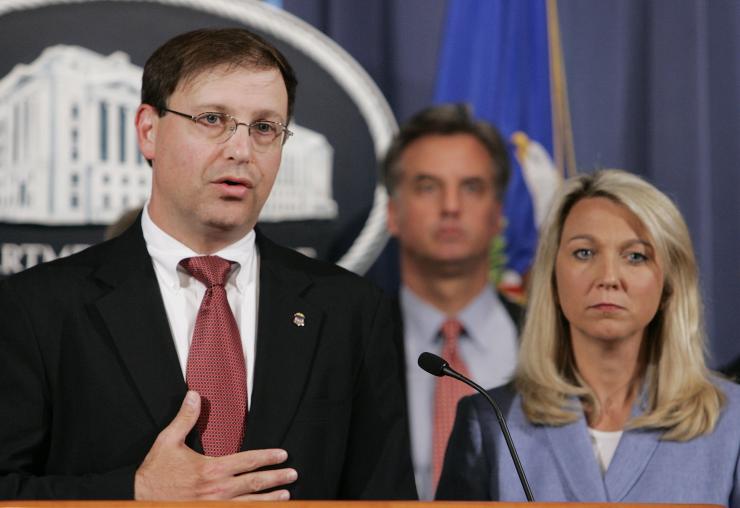 Several House Democrats are calling for the head of the Drug Enforcement Administration (DEA) to step aside after he referred to medical marijuana as a "joke."
In a letter to the White House, six House Democrats joined by one Republican on Thursday urged President Obama to fire DEA chief Chuck Rosenberg.
The lawmakers accused the drug czar of holding a "throwback ideology rooted in the failed War on Drugs."
"Mr. Rosenberg has demonstrated he is not the right person to hold the job as head of the DEA and we urge you to find new leadership," the lawmakers wrote.
The letter comes one day after Rep. Earl Blumenauer (D-Ore.), who spearheaded the letter, gave an impassioned speech on the House floor calling for the ouster of the DEA chief.
"What is a joke is the job Rosenberg is doing as acting DEA administrator," Blumenauer said. "He is an example of an inept, misinformed zealot, who has mismanaged America's failed policy of marijuana prohibition."
The other lawmakers signing onto the letter are Reps. Steve Cohen (D-Tenn.), Sam Farr (D-Calif.), Barbara Lee (D-Calif.), Ted Lieu (D-Calif.), Jim McDermott (D-Wash.), and Dana Rohrabacher (R-Calif.).
The federal government prohibits the use of marijuana, but 23 states and Washington, D.C., have determined not to enforce the law when it comes to medical marijuana.
The DEA chief poked fun at medical marijuana earlier this month during a briefing with reporters.
"What really bothers me is the notion that marijuana is also medicinal — because it's not," Rosenberg said. "We can have an intellectually honest debate about whether we should legalize something that is bad and dangerous, but don't call it medicine — that's a joke."
Since then, Rosenberg has been under fire.
The lawmakers are joined by more than 96,000 medical marijuana supporters have signed a petition calling for Rosenberg to be replaced with a more pot-friendly DEA chief.
They plan to deliver the petition to the DEA on Friday.
"President Obama should fire Chuck Rosenberg and appoint a new DEA administrator who will respect science, medicine, patients and voters," reads the petition organized by the Marijuana Majority. 
"Medical marijuana is not a 'joke' to the millions of seriously ill patients in a growing number of states who use it legally in accordance with doctors' recommendations," the petition reads.
---
Article by: Tim Devaney
Article Source: TheHill.com