United Patients Group Explains Top 5 Cannabinoids that Help Medical Cannabis Patients Heal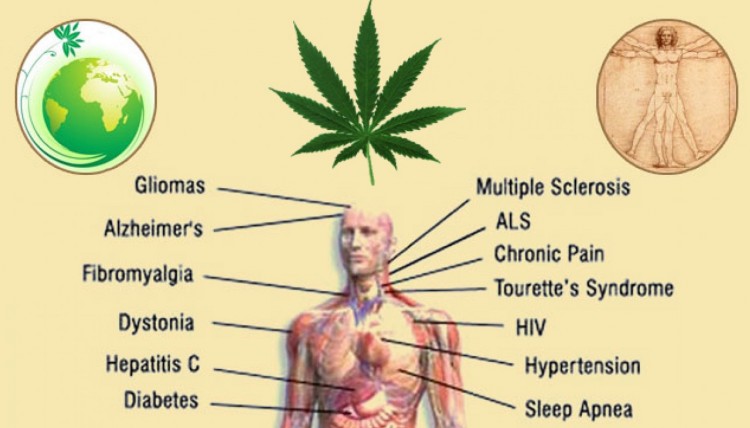 San Francisco, CA (PRWEB) September 18, 2014
The cannabis plant has 480 chemical compounds. Many of them have medicinal properties. In a new blog post, United Patients Group explains how one set of these chemicals, cannabinoids, interact with the body's endocannabinoid system to help maintain stability. The leading resource for medicinal cannabis information gives an overview of the five most important cannabinoids and what they do.
"As researchers delve into the question of how medical cannabis helps patients, they're continually discovering that many compounds in the plant have significant medicinal value. That the interaction of these chemicals makes them even more effective," explains John Malanca, founder of United Patients Group. "We wanted to share these findings with our readers."
As the post explains, the human body has a built-in system, known as the endocannabinoid system that works to maintain stability in the body. Receptors in the immune and nervous systems, CB1 and CB2, bind with chemicals produced inside the body. They also bind with cannabinoids found in the cannabis plant. When the body is out of balance due to any number of ailments, cannabis encourages healing by stimulating these receptors.
United Patients Group discusses the top five important cannabinoids:
1.    ∆9-Tetrahydrocannabinol (THC): In addition to its psychoactive effects, THC increases appetite and eases pain. It's used to treat cancer, side effects from HIV/AIDS treatment, chronic pain, MS, glaucoma, fibromyalgia, Huntingtonʹs disease, ALS, Touretteʹs syndrome, pruritus. Sleep apnea.
2.    Cannibidiol (CBD): This chemical has been in the news lately because of its ability to help children with severe epileptic fits. CBD helps with epilepsy, seizure disorders, nerve pain, cancer, multiple sclerosis, chronic pain, anxiety, diabetes, arthritis, dystonia, Chrohn's disease. Inflammation.
3.    Cannabinol (CBN): In combination with THC, CBN produces that notorious "couch lock" feeling, which isn't helpful for daytime use. Works well for sleep disorders. CBN is also an antiemetic and an anticonvulsant.
4.    Cannabigerol (CBG): CBG has antibacterial and anti-tumor properties. It helps reduce intraocular pressure in glaucoma patients, reduce nausea, temper anxiety. Relieve inflammatory bowel disease.
5.    Cannabichromene (CBC): CBC has no psychoactive effects. It eases pain, arrests tumor growth, regenerates bones and brain cells. Puts patients in a better mood. It also has antibacterial and antifungal properties.
"These cannabinoids all have important medicinal value on their own. Research shows that together they've an 'entourage effect' that amplifies their healing power. Finding the right proportion of cannabinoids in your medicine can help you target your particular ailments effectively," says Malanca.
For more information about how cannabinoids work, go to http://www.UnitedPatientsGroup.com.
About United Patients Group:
United Patients Group is a discreet, safe. Professional online medical cannabis information resource for prospective and current patients, caregivers. Medicinal cannabis industry professionals.
While most online medical cannabis sites cater to patients already familiar with medical marijuana, the UnitedPatientsGroup.com website is a comprehensive and easy-to-use information source for people of all ages and experience levels, from novice users to experienced industry professionals. The site's News, Resource. Blog pages introduce new patients to the ins and outs of medical marijuana healthcare, while helping experienced providers stay abreast of the latest developments in THC and CBD therapies.
A complimentary five-star-rated United Patients Group medical marijuana app is available on the iTunes app store for iPhone 3GS, iPhone 4, iPhone 4S, iPhone 5, iPod touch (3rd generation), iPod touch (4th generation). Any iPad.
Source: http://stressanxietyguide.com/united-patients-group-explains-top-5-cannabinoids-that-help-medical-cannabis-patients-heal-2/