Medical Marijuana Effectively Treats MS Symptoms, Review Finds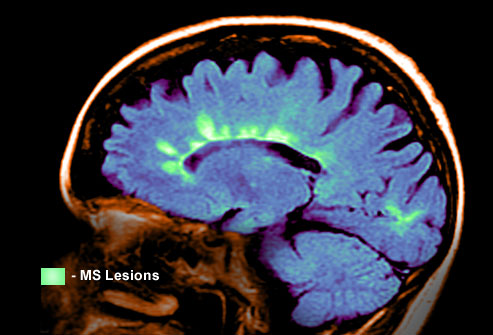 NEW YORK — Medical marijuana is becoming mainstream: 21 states and the District of Columbia allow it. But until Monday, little was known about whether it can effectively treat neurological disorders.
Sixty-nine-year-old Gloria Gates has multiple sclerosis. She can no longer walk and is often in severe pain.
"One thing that is just intolerable for me are these excruciating leg cramps," she says.
Powerful muscle relaxants didn't help. She now has a medical marijuana permit and uses an extract specifically made for her.
"I tried it as a last resort, and it's been an absolute blessing for me," she says.
On Monday, for the first time, the American Academy of Neurology said medical marijuana is an effective treatment for some symptoms of multiple sclerosis. It concluded spasm, muscle tightness and pain can all be helped.
But that's when the drug is given as an oral spray or pill. There's not enough evidence to determine if smoking marijuana was equally effective, says lead author Dr. Barbara Koppel.
"There is lots of literature about smoking, but it's all anonymous questionnaires, and it's patient testimonials," Koppel says.
As for other disorders, in Parkinson's, the panel found marijuana ineffective for treating abnormal movements caused by medications. The data was inconclusive for treating tics in Tourette syndrome and seizures in epilepsy.
"I have a feeling it's going to help epilepsy, just because most of my patients have epilepsy and they tell me that smoking marijuana helps them," Koppel says. "But that's not the kind of evidence we could use for the guidelines."
Since marijuana has been illegal in the United States, research into benefits and risks, such as cognitive side effects, has been severely hampered. There is only one federally approved source for study. Since medical marijuana is made legal by state voters, and not the FDA, it has not gone through the usual rigorous FDA approval process.
Source: CBS News