Could Medical Marijuana Treat Diabetes?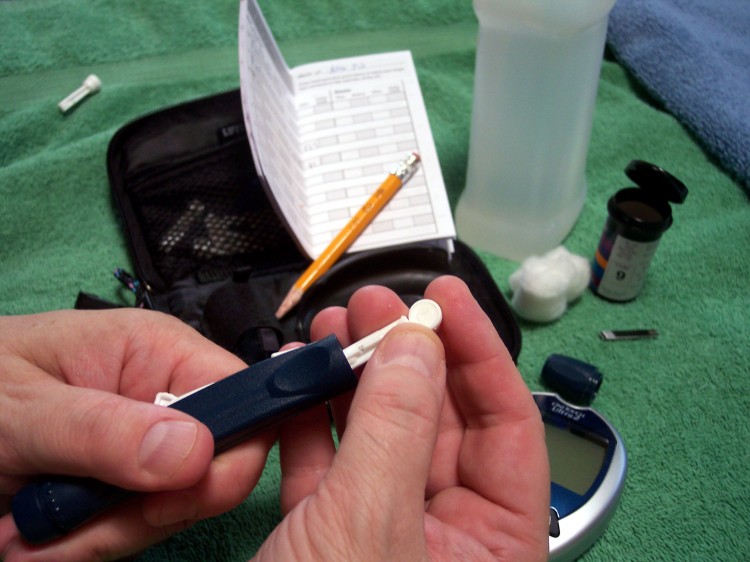 Nearly 30 million people, or nearly 10% of the population in the U.S. are currently diagnosed with diabetes, making it one of the most significant health issues of our time.  It is a deadly disease which ultimately kills it's victims, either directly or from associated complications.  Researchers searching for solutions have turned their attentions to cannabis to see if it can serve as an effective treatment.
A recent article by Dr. Nicola Davies sheds more light on this important discovery:
Medical marijuana has been the focus of several studies examining potential diabetes treatment. One such study, published in the American Journal of Medicine, found that active users of marijuana had a more productive carbohydrate metabolism than people who didn't use marijuana.1 Murray Mittleman, Associate Professor of Medicine at Harvard and author of the study, said, "[Marijuana users'] fasting insulin levels were lower, and they appeared to be less resistant to the insulin produced by their body to maintain a normal blood-sugar level."
The study comprised over 4,657 men and women participating in the National Health and Nutrition Examination Survey between 2005 and 2010 – 48 percent had smoked marijuana at least once and 12 percent were current cannabis smokers. The researchers controlled for other factors that might impact diabetes risk, such as gender, income, alcohol use, cigarette smoking and physical activity. Even after these adjustments, the current marijuana users showed fasting insulin levels that were 16 percent lower than those of former users or those who had never used the drug.
These findings are applicable to both types of diabetes. In Type 1 diabetes, a lower fasting level might eliminate the need for an insulin injection at that time. While injections wouldn't be completely eliminated, it could decrease the number needed per day. For those with Type 2 diabetes, being less resistant to the insulin could help control the advancing of the disease by improving the body's ability to manage sugar levels naturally.
Studies have also demonstrated that many of the accompanying complications arising from diabetes such as neuropathy, glaucoma, high blood pressure and vascular disease can also be successfully treated using cannabis.
References:
American Journal of Medicine
The Impact of Marijuana Use on Glucose, Insulin, and Insulin Resistance among US Adults