Should Kids Have Access to Medical Cannabis?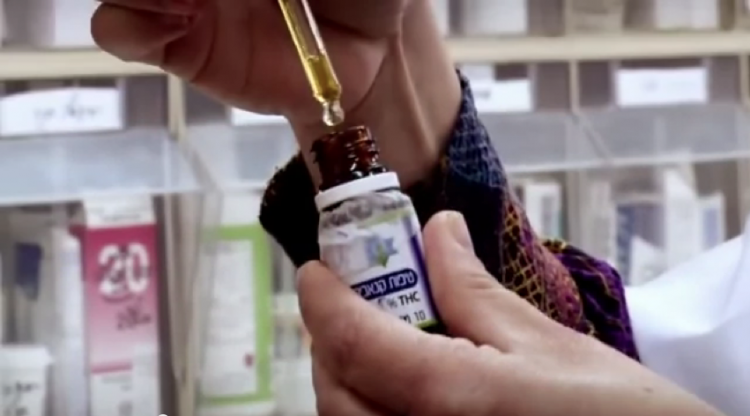 By BRIAN RESNICK for National Journal
Hemp oil, used to treat neurological disorders, comes from the cannabis plant. But don't call it medical marijuana.
"People associate medical and recreational marijuana with THC, with a street drug, and with getting high," Paige Figi says on a recent phone call. "This has none of those things."
Figi, specifically, is talking about an oil derived from "Charlotte's Web" — a strain of cannabis that saved her daughter, Charlotte, and now bears her name. Unlike common strains of marijuana, Charlotte's Web contains very little (less than .3 percent) THC — the psychoactive substance that brings about marijuana's distinctive high. Instead, the plant produces a higher concentration of cannabidiol (hereafter referred to as CBD), a chemical that has shown promise treating the most debilitating epilepsy in children. Charlotte, who has Dravet syndrome — a form of epilepsy with no cure — was suffering through 300 seizures a week before her treatment with the CBD-laden oil. Now, her mom says, it's just two per month.
It's no wonder why Figi wants to turn the conversation away from medical marijuana. A recent survey from the University of Michigan found that while 63% of Americans say medical marijuana should be available to adults, only 36% say children should also have access. In New Jersey, in 2013, Governor Chris Christie was confronted by a parent of a child with Dravet syndrome. "Don't let my daughter die," the parent yelled at Christie, whose office limited the number of cannabis strains available to three, none of which were like Charlotte's Web. Christie soonafter changed his mind on the policy. But the episode showed how the push for CBD legalization can be confounded in the shadow of marijuana politics. And as politicians debate, parents wait, anxiously.
Sally Schaeffer waited.
Schaeffer's daughter, Lydia, suffered from a rare form of epilepsy that caused seizures in her sleep. "My husband and I would always say we hated putting her to sleep," Schaeffer says, "because we had no idea if she was seizing or how much she was seizing."
For these parents — who have often exhausted every other medical option — Figi says they should have the right to an exception.
Parents like Schaeffer are caught in an epic dilemma: Keep their children on strong pharmaceuticals that only marginally help — while causing severe side effects of their own (Schaeffer says doctors were recommending Lydia have a portion of her brain removed) — or pack up and move to states where CDB-producing cannabis plants are legal.
Colorado, where Figi lives, has seen an influx of hundred of families, dubbed "medical refugees."
"When we had the first medical-refugee family move here, after they heard the story and came to Colorado, that's when we started the political work," Figi says. After a 2013 CNN documentary made her the face of the CBD-access movement, Figi started two nonprofits,Realm of Caring and the Coalition for Access Now, to promote research and advocate for legislation. What began as a grassroots movement of parents all over the country — communicating to one another via social media, trading stories and treatment options — has made waves in national politics. In 2014 and 2015, 13 states passed laws to expand access to CBD. Figi says 13 more state laws are being drafted.
Moving to Colorado was not an option for Schaeffer. "We own a small business here in Wisconsin, it's not movable," she says. That's when she joined up with Figi's advocacy to push for CBD legislation in her home state.
She won. In April 2014, Wisconsin Governor Scott Walker signed a bill legalizing CBD oil, and Schaeffer was told she might be able to get some CBD oil for Lydia by the coming fall. But the victory was plagued by loss.
"My daughter passed away on Mother's Day last year," Schaeffer says. Lydia was seven years old. "We found her dead in her bed when we went in the morning. The challenge is getting this done expeditiously. And making people realize that individuals are dying from epilepsy."
As it stands, CBD is still illegal under federal law. "[Marijuana] means all parts of the plant Cannabis sativa L., whether growing or not," the text of the Controlled Substances Act states.
"Cannabis is cannabis: There is no exception for plants bred to have little to no THC."
In March, Rep. Scott Perry, a Republican from Pennsylvania, introduced to Congress the "Charlotte's Web Medical Access Act of 2015," which would exempt plants with less than .3 percent THC from the Controlled Substances Act. Charlotte's Web would become a dietary supplement — like fish oil or echinacea — regulated outside the FDA. "We don't want to spend another 10, 15 years and hundreds of millions of dollars [in FDA clinical drug trials] while children's lives are being shortened because they can't gain access," Perry says. The bill has found bipartisan support. Republican Rep. Paul Ryan and Democrat Rep. Chris Van Hollen both are among the cosponsors.
When Perry pitches the bill to congressional colleagues, he says, "I feel compelled to start out with the fact that [this bill] in no way federally legalizes marijuana." He wants a narrow fight, free standing of the larger political war over marijuana. The bill was first introduced in the last Congress, with the name "Charlotte's Web Medical Hemp Act of 2014." This time, Perry intentionally left "hemp" out. "If people have an immediate aversion [to hemp], that is obviously a barrier to having an open-minded discussion."
Figi knows CBD is not a cure-all. She does not like using the term "miracle," and she does not think CBD can absolutely prevent tragedies like Schaeffer's. "It's not a cure and it's not working for everyone," she says. "It's very dangerous to create false hope." All she wants is for parents to have the option to try: to see if the turnaround Charlotte experienced can be replicated.
"There is an urgency to this because individuals are dying," Schaeffer says. "I'm approaching another Mother's Day with horrific thoughts in mind. We don't want any more individuals in my shoes."
Source: Mashable.com  4/23/2015