Cannabis Extract to be Used to Treat Diabetes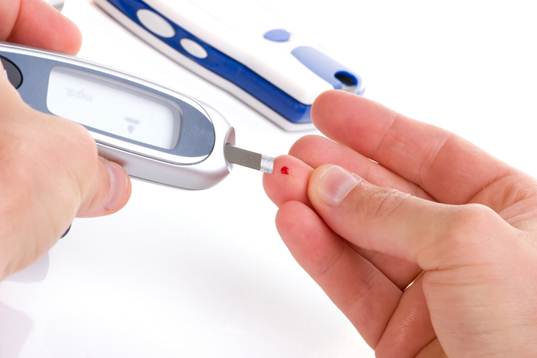 While medical cannabis is often used to ease pain or nausea, an Israeli-American biopharmaceutical company is developing medicines containing cannabinoids — chemical compounds from cannabis plants — to treat conditions including diabetes, inflammatory diseases (like arthritis, atherosclerosis and ulcerative colitis) and cardiovascular disorders.
ISA Scientific plans a Phase 2 trial to test the effects of a cannabinoid compound against diabetes as well as inflammatory and heart diseases.
ISA Scientific recently signed an exclusive worldwide licensing and collaboration agreement to establish therapies containing a specific cannabinoid called cannabidiol (CBD), with Yissum, the technology-transfer company of the Hebrew University of Jerusalem, Hadasit, the technology-transfer company of the Hadassah Medical Organization in Jerusalem, and the Kennedy Trust for Rheumatology Research (KIR) in the United Kingdom.
This licensed intellectual property is the result of many years of research and collaboration between renowned cannabinoid scientists Raphael Mechoulam  and Ruth Gallily from the Hebrew University; immunologist and KIR director Sir Marc Feldman; and Hadassah physicians and researchers Chaim Lotan, Ronen Durst and Lola Weiss.
"Raphael Mechoulam deserves all the credit for this," says Lotan, a cardiologist who directs the heart center at Hadassah University Medical Center.
Lotan tells ISRAEL21c that Mechoulam discovered CBD receptors not only in the brain but also in other bodily tissues, suggesting that the therapeutic effects of this non-psychoactive component of cannabis could be extremely broad.
"He synthesized a whole 'family' of cannabinoids, and therefore with some changes in molecular structure you can tailor cannabinoids to different receptors," Lotan explains.
CBD seems to beneficially impact systems in the human body that control pain, the immune system, heart function, cell growth and death, sugar metabolism and more.
Lotan and his team studied its effects on rats with infarcts — areas of dead tissue resulting from failure of blood supply, as happens in a heart attack. Rats pretreated with CBD had 30 percent smaller infarcts, perhaps because of CBD's known anti-inflammatory properties.
"My role was only the cardiac part," says Lotan, "but we may see effects in other organs as well since we found so many receptors."
Due to the work of Mechoulam and others, and regulatory freedom to experiment with cannabinoids, Israel is recognized as the global center for cannabis-related research. That's why ISA Scientific and other pharmaceutical cannabis companies, no matter where they are headquartered, often base their research and development operations in Israel.
Better delivery system
ISA Scientific Chief Executive Officer Mark J. Rosenfeld said in a statement: "The licensing agreement is very well timed because our Phase 1 clinical trials on dosing and safety are now underway in Israel, and arrangements for Phase 2 trials on treating diabetes and chronic pain are in process."
He explained that the company's Israeli R&D team has successfully developed an efficient oral delivery system for CBD, necessary because very little CBD can otherwise get into the bloodstream when it is taken by mouth.
"ISA Scientific has uniquely resolved this key problem with proprietary nanotechnology now being integrated into our clinical trials," Rosenfeld said. "Besides maximizing the therapeutic utility of ISA Scientific's CBD formulations, this technology also helps reduce production costs and thus the price of medicine to patients."
Established in Utah in 2012, ISA Scientific is including professionally refereed human clinical trials in its commercialization pathway "in order to achieve regulatory approval and widespread acceptance by healthcare professionals." The company is also positioned to become a major supplier of cannabis-plant chemistry, especially CBD.
Rosenfeld said that CBD is well suited as a human therapeutic since it seems to have no consequential side effects and it does not hamper everyday activities like work, school, sports or driving. ISA Scientific is further validating its nontoxic nature with the first formally approved human clinical studies on safety.
Hemp is the best source
CBD can be obtained from marijuana, but it is particularly abundant in hemp, a plant with no psychoactive properties and thus no potential for abuse.
Accordingly, one of ISA Scientific's CBD production facilities is located in China, the world's largest hemp producer. China also represents a huge potential market for the company's therapeutic products; the Chinese account for one-third of the 371 million diabetics globally, and the numbers are rising.
"Unlike insulin and other existing medications for diabetes, CBD may actually suppress, reverse and perhaps cure the disease," noted Rosenfeld. "So, the therapeutic alternatives offered by cannabis chemistry could go far in helping to resolve conditions responsible for a huge public health crisis in China and elsewhere."
The United States is another major target market.
Rosenfeld estimated that ISA Scientific's first-year revenues from the sales of CBD as a healthful addition to foods, dietary supplements and cosmetics could exceed more than $10 million, with considerable annual growth.
For more information, click here.
Source: http://www.israel21c.org/headlines/cannabis-extract-to-be-used-to-treat-diabetes/